Remedial work and OIBT (EICR equivalent) electrical safety checks in Geneva
Do you have concerns over the safety of your electrical installation? Laurent Chuard, expert in Lighting Maintenance, ensures the compliance of your electrical installations and performs the OIBT safety checks of your electrical system.
The skills and training level of our qualified electrical installers guarantee quality electrical safety checks in compliance with current standards.
Our team carries out all types of electrical safety checks and upgrades of electrical installations in compliance with the SIG requirements, from reliability assessments and the detection of faults in your electrical installation to the full renovation of your electrical system.
Why do an OIBT safety check?
The OIBT safety check serves to:
Prevent any risks that could result from an electrical installation in operation
Ensure the proper functioning and condition of the electrical installation
Identify any non-compliant elements of the installation
Our Geneva-based electrical company has a certified inspector who holds the Swiss federal diploma for OIBT safety checks.  This enables our team to carry out electrical work and certify its safety and conformity.
The OIBT (Ordonnance sur les Installations électriques Basse Tension) equivalent to the EICR electrical periodic safety checks requires the following inspection periods: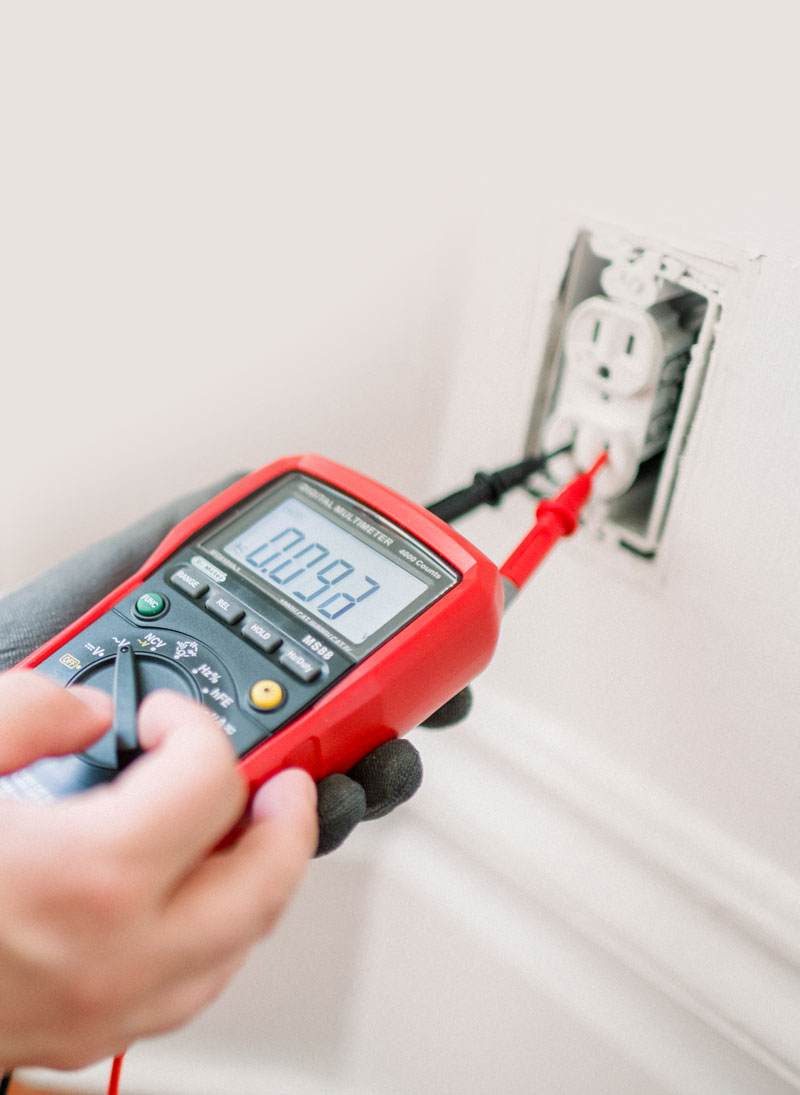 Medical premises, construction sites & markets
To be inspected every 5 years
Large trade and industrial buildings, large-scale superstores
To be inspected every 10 years
Administrative offices, industrial workshops, agricultural holdings
To be inspected every 20 years
How are OIBT electrical safety checks carried out?
During our intervention, we will first check your electrical panel and each of the sockets in your installation.
We will then check for any possible insulation faults in the circuits and in all the electrical equipment. Please note that the insulation testing process does require a brief interruption of power to your electrical installation.
We will also check your short circuit protection devices (circuit breakers, fuses, etc.)
We measure the minimum short-circuit current in each socket to ensure its safety and check the connection of the sockets.
For a successful electrical upgrade and OIBT safety check, contact our qualified and experienced team, who will be delighted to guide you in choosing the right cabling solutions for your needs!
Do you need more information about our electrical installation upgrading and OIBT safety checks service? Please don't hesitate to contact us!